COVID Friendly – to go – outside available – catering options that fill your hunger
COVID Friendly Catering Bars
COVID has shifted the catering industry. Many are opting for outdoor, socially distanced events in lieu of sit down dinners. The outdoor catering bar is the perfect solution! Whether it's a taco bar, chili bar or even a baked potato bar – we have a COVID friendly catering bar to meet the unique needs of your next event.
Taco Bar
Let's face it, who DOESN'T love tacos? The taco bar is a surefire crowd pleaser. From kids to adults, your guests are bound to leave with happy bellies.
What we love about it:
A tried a true crowd pleaser

A variety of options – soft shells, hard shells, taco salads and taco bowls

Customization to meet dietary needs – vegetarian bean based taco filling, taco salads for gluten free guests, etc.
Chili Bar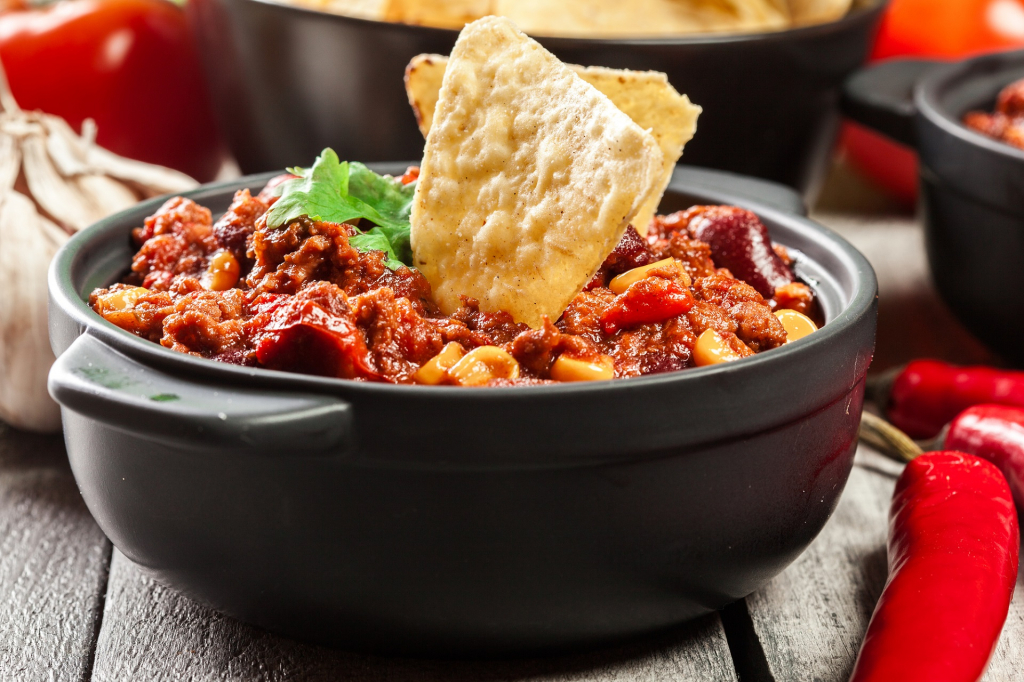 A chili bar is the perfect option for those desiring the comfort of a home cooked meal. 
What we love about it:
A hearty dish that can be eaten on the go with just a spoon

Can be customized for dietary restrictions – vegetarian chili, gluten free, etc.

Lots of fun toppings – cheese, chili, cilantro, jalapeños, avocados… the options are endless!
Baked Potato Bar
If you're looking to satisfy your guests without providing a full meal, the baked potato bar is where it's at! It's also a great complement to a main course. 
What we love about it: 
Perfect as a side dish or solo entree

Quick and easy to serve

ALL the toppings – cheese, sour cream, bacon crumbles, cheese… mmm!
The options for catering bars are virtually limitless. If an ice cream bar or salad bar are more your style – let us know & we can make it happen!