ShoutATL
The Southeast's Premier Event
Services & Production Company
Welcome! Some of the services and products we offer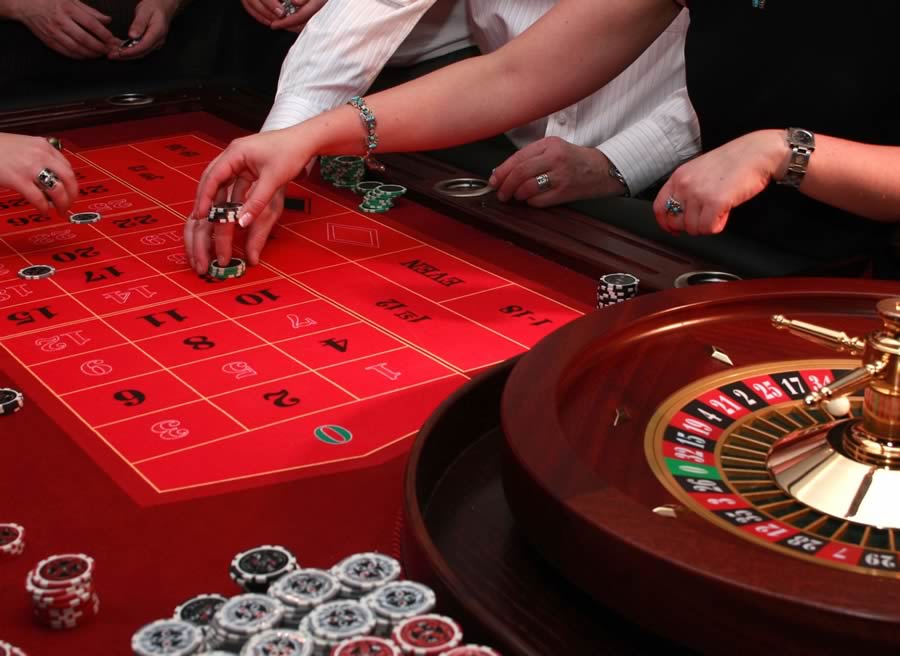 Casino Nights
Bring your residents together for a night of fun and chance with Casino Night hosted by ShoutATL.
Read More
We provide a safe and exciting environment inside your leasing center or venue of your choice. Our non-monetary night of gambling gives your residents/guest a chance to socialize with each other and interact with the leasing staff. Call today and inquire about a casino night.
Read Less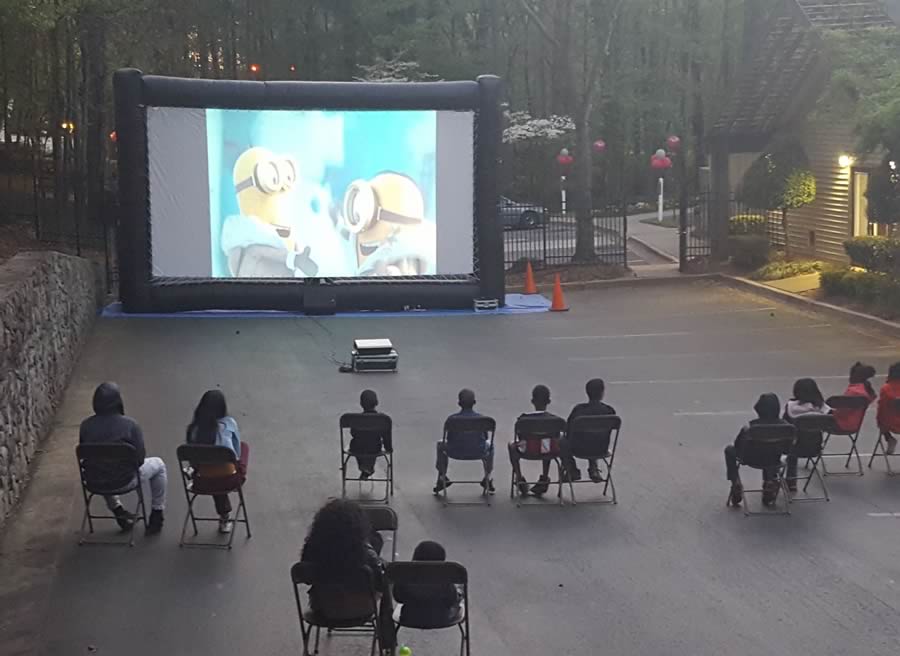 Movie Nights
Enjoy a good movie with your friends, family, co-workers and/or residents.
Read More
5.1 Dolby Digital sound, blu-ray projector, traditional truss and inflatable screens are available. We make it easy as 3-2-1 Action!
Read Less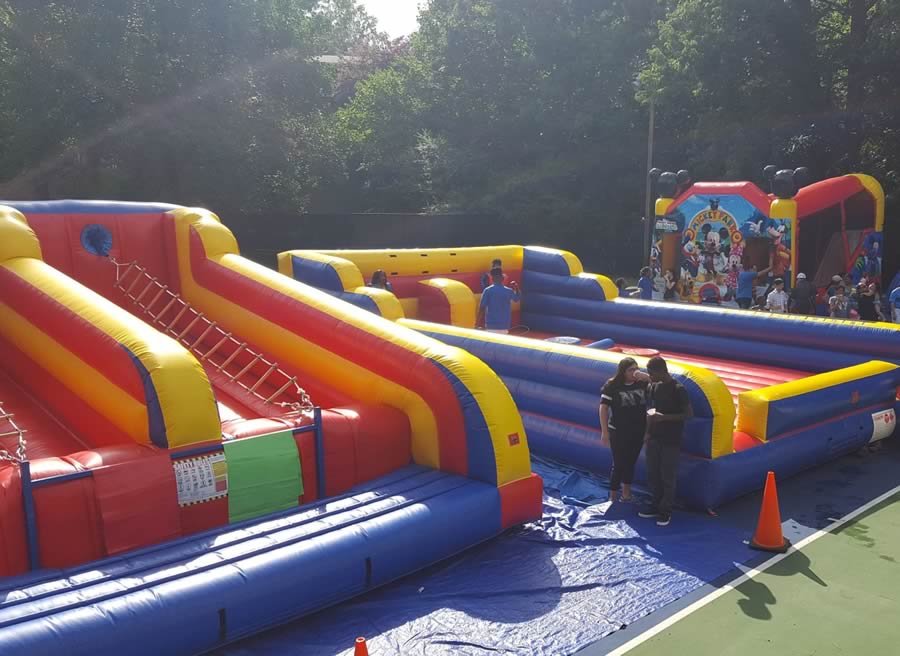 Inflatables
Hop into an inflatable from ShoutATL! Our inflatables will add just the right amount of fund and excitement for kids of all ages.
Read More
We will come to your space or event, set-up and break down the inflatable(s) of your choice. Call Today to get 25% off your rental!
Read Less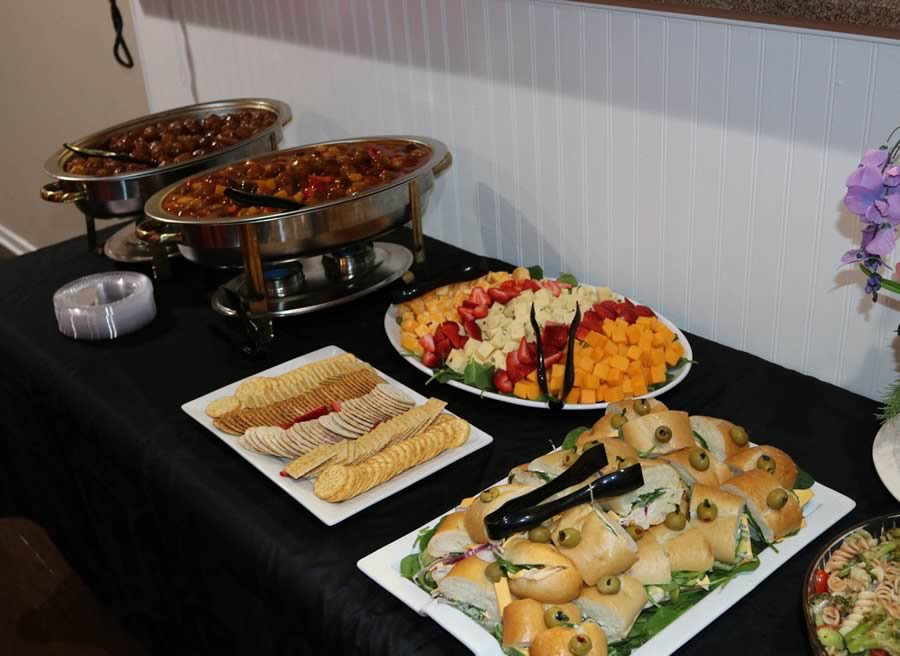 Catering Services
ShoutATL is your one stop shop to have the perfect event! From breakfast to dinner it's our pleasure to serve you with a smile!
Read More
Contact us today to inquire about our menu items and booking our signature staff.
Read Less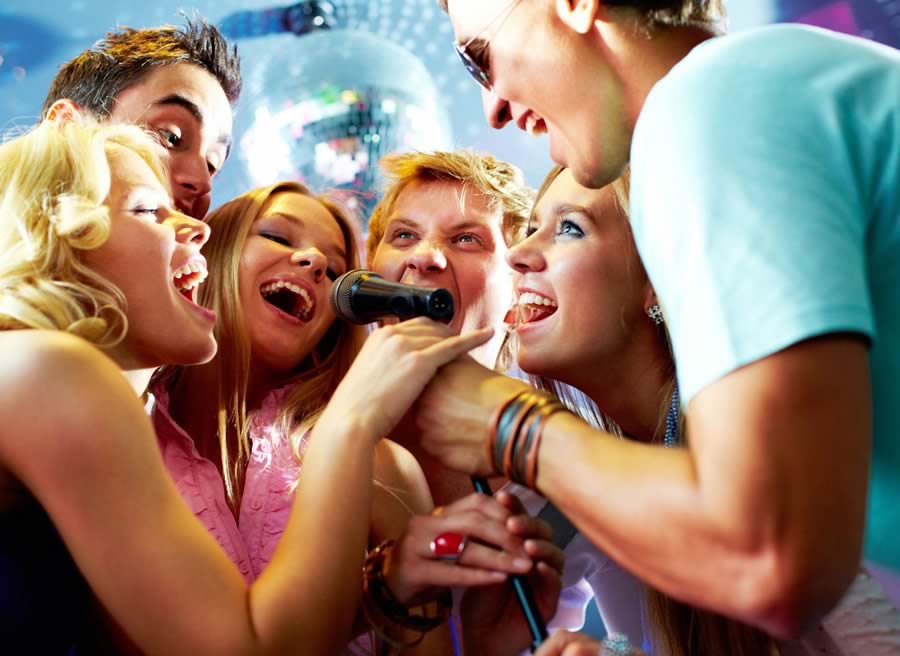 Karaoke
Become a STAR with our Karaoke package! Gather up your friends and neighbors to sing a song or two! We have thousands of songs to choose from.
Read More
Start a solo career, sing a duet or get some back-up singers! We can accommodate up to SIX signers at once. Loads of interactive fun!
Read Less
Concession Rentals
Cotton candy, sno cones, popcorn stands, pretzels or even a customized catering station with snacks to go!
Read More
Discover all the possibilities for some good ole' fashion event fun with on-the-move festival food for your attendees!
Read Less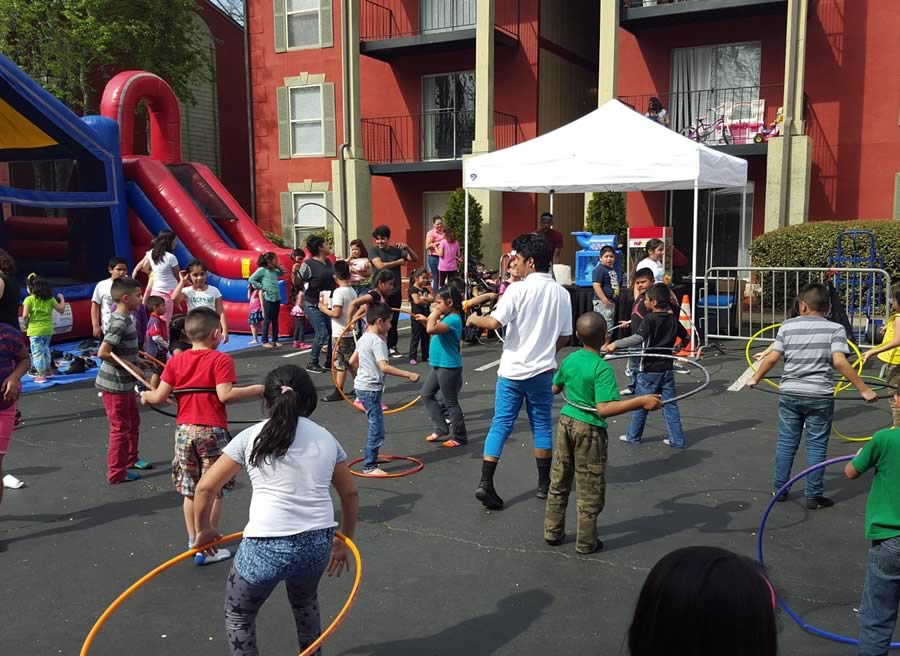 Event Management
No event is too big or too small for our staff. The event coordinator and captain will ensure a quality event from start to finish.
Read More
ShoutATL takes care of all the details from set-up to striking the event.
Read Less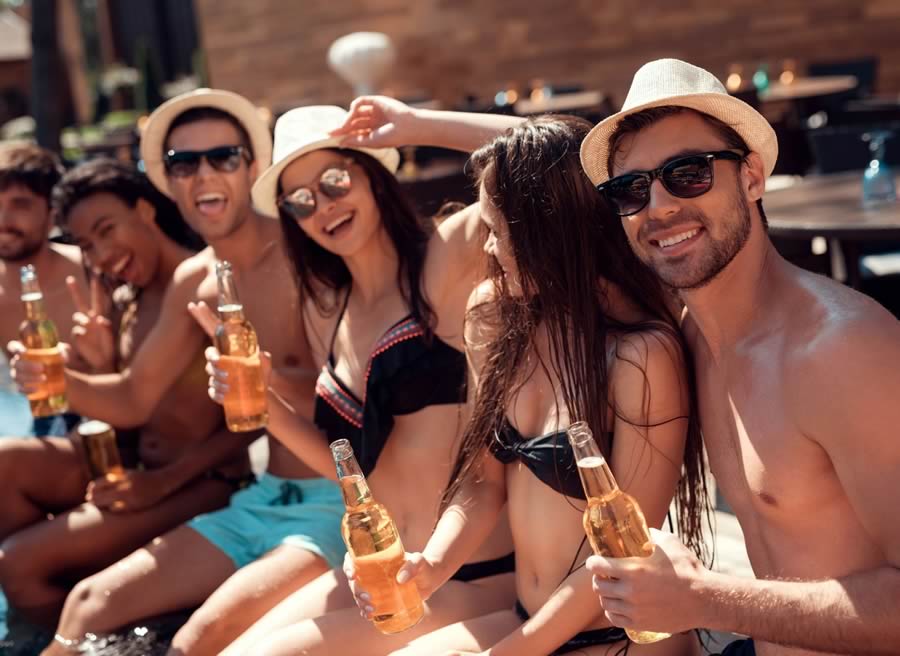 Pool Parties
ShoutATL provides everything you need to make your summer event even hotter with our themed party packages!
Read More
Themes include (not limited and subject to change)
All American Party
Luau Party
Summer Loving Party
Hawaiian Party
Caribbean Party
Beach Blanket Bingo Party
Fantasy Island Party and more!
Read Less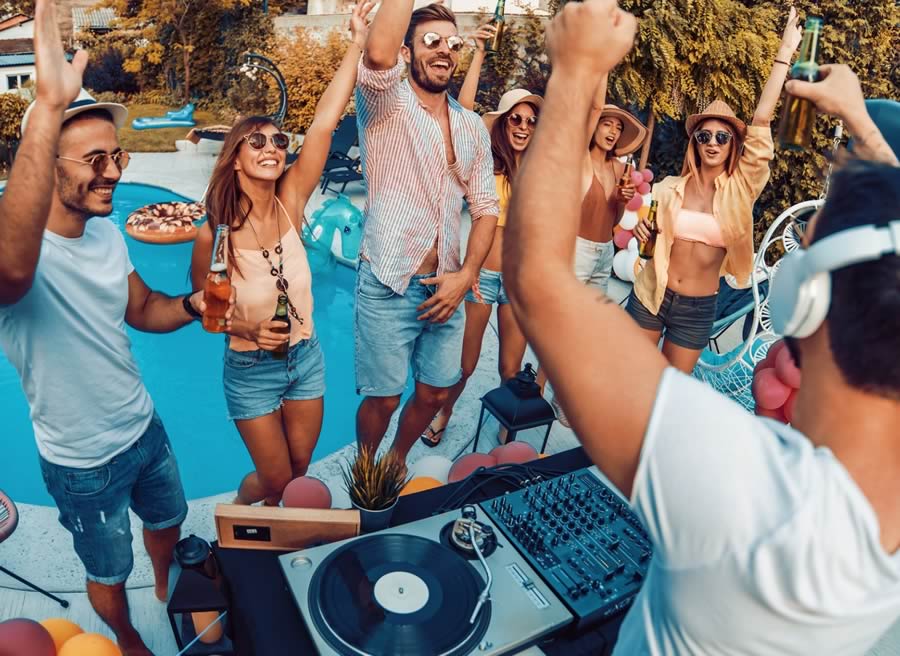 Deejays
Mic check one, two, one, two! Let our in-house deejays sound off for your next party or special occasion.
Read More
Our deejays bring the house down with everything from the greatest oldies to Top 40 hits. There is no party without a professional deejay to have your dance floor moving all night long!
Read Less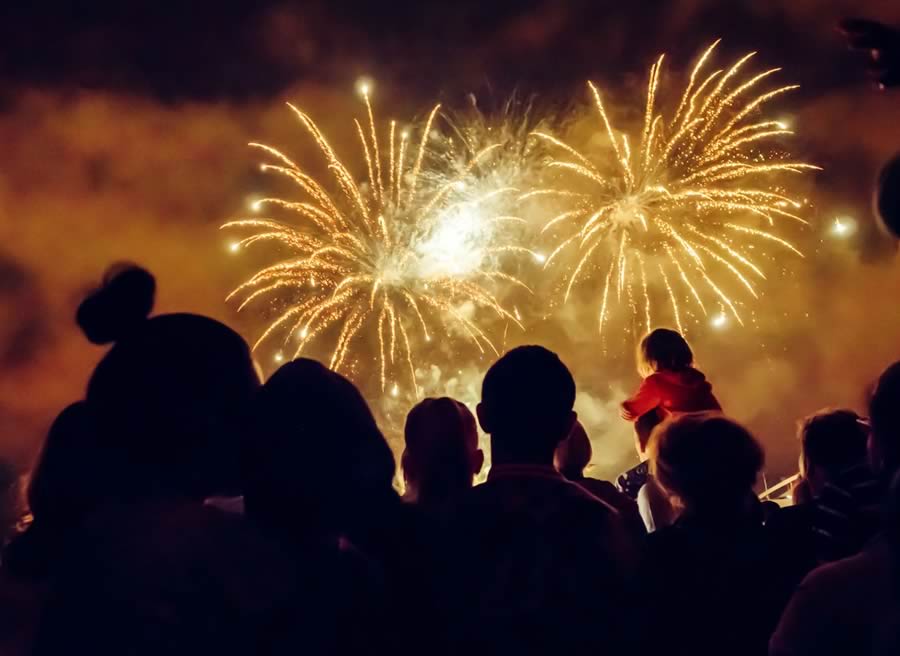 Pyrotechnics
Make some noise at your next event with a Pyro show from SHOUTATL. Our technician will set-up fireworks
Read More
with a choreographed soundtrack to light up the sky for Birthdays, Family Reunions, Anniversaries, and more! We are licensed and insured. The average show is 10-15 minutes.
Read Less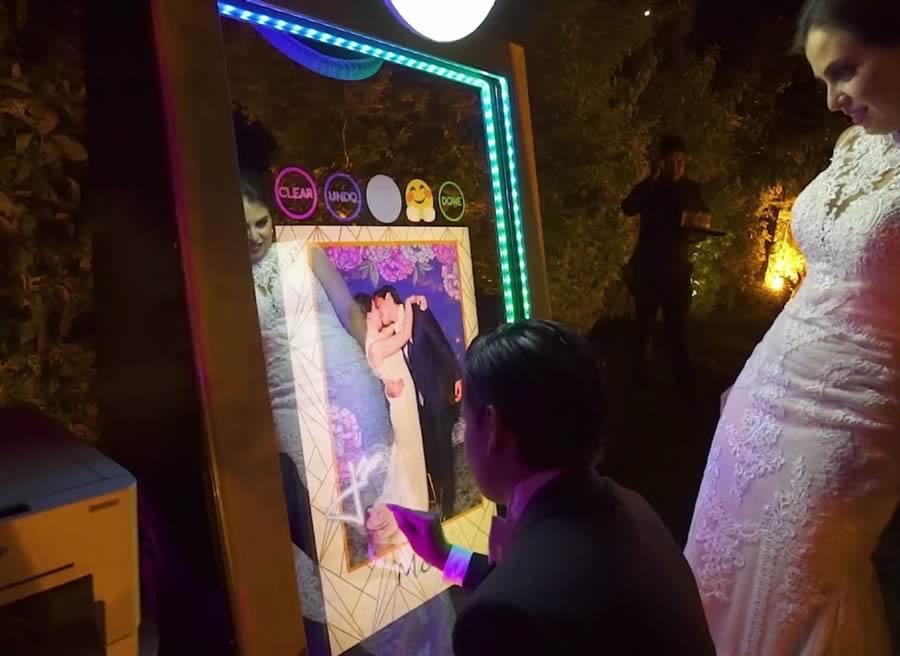 Touch-Free Photo Mirrors
Great for school functions, weddings, family reunions, birthday parties, corporate events and more!
Read More
COVID-Friendy share awesome memories at your next event with our Touch-Free Photo Mirrors!
Read Less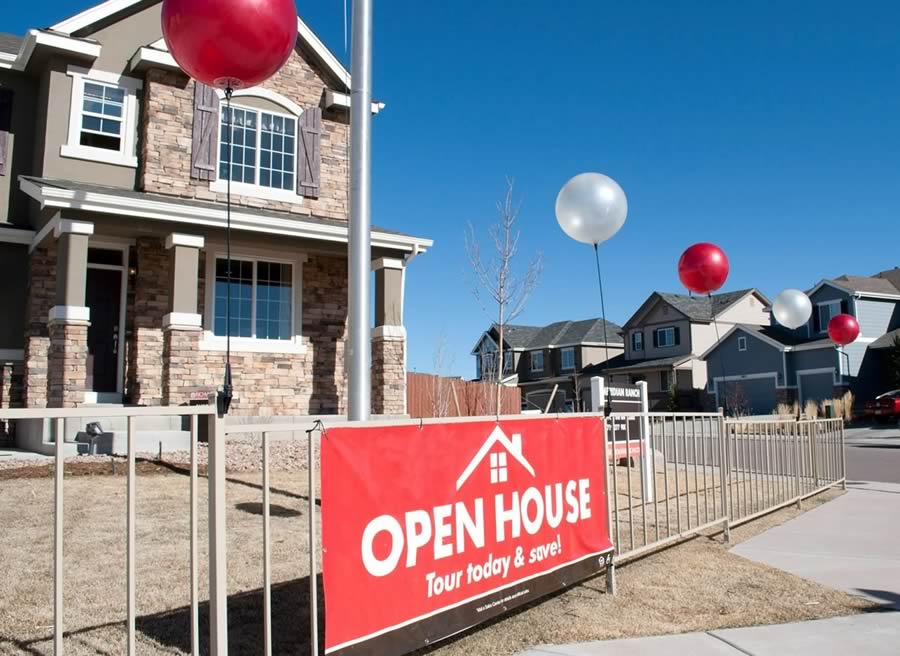 Signage
Make a statement with signage at your event! Choose from flags, boppers, banners, or welcome mats.
Read More
Draw attention for your guests for directional purposes or to make a bold statement!
Read Less
Your One Stop Shop for Events,
Entertainment & Catering
ShoutATL
Inflatables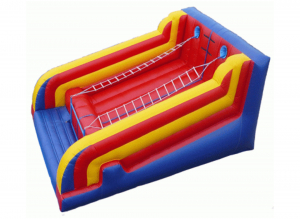 Jacob's Ladder
A game built for two, each player races up a ladder to see who wins, making the Jacobs Ladder Bounce house perfect for older kids.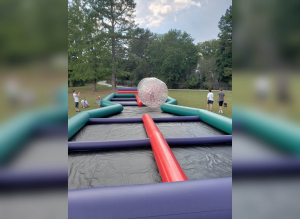 Zorb Balls & Track
Our Zorb balls and track are hours of fun! Its an exciting race to the finish in these OVERSIZED bubble balls. Fun for ages 8+.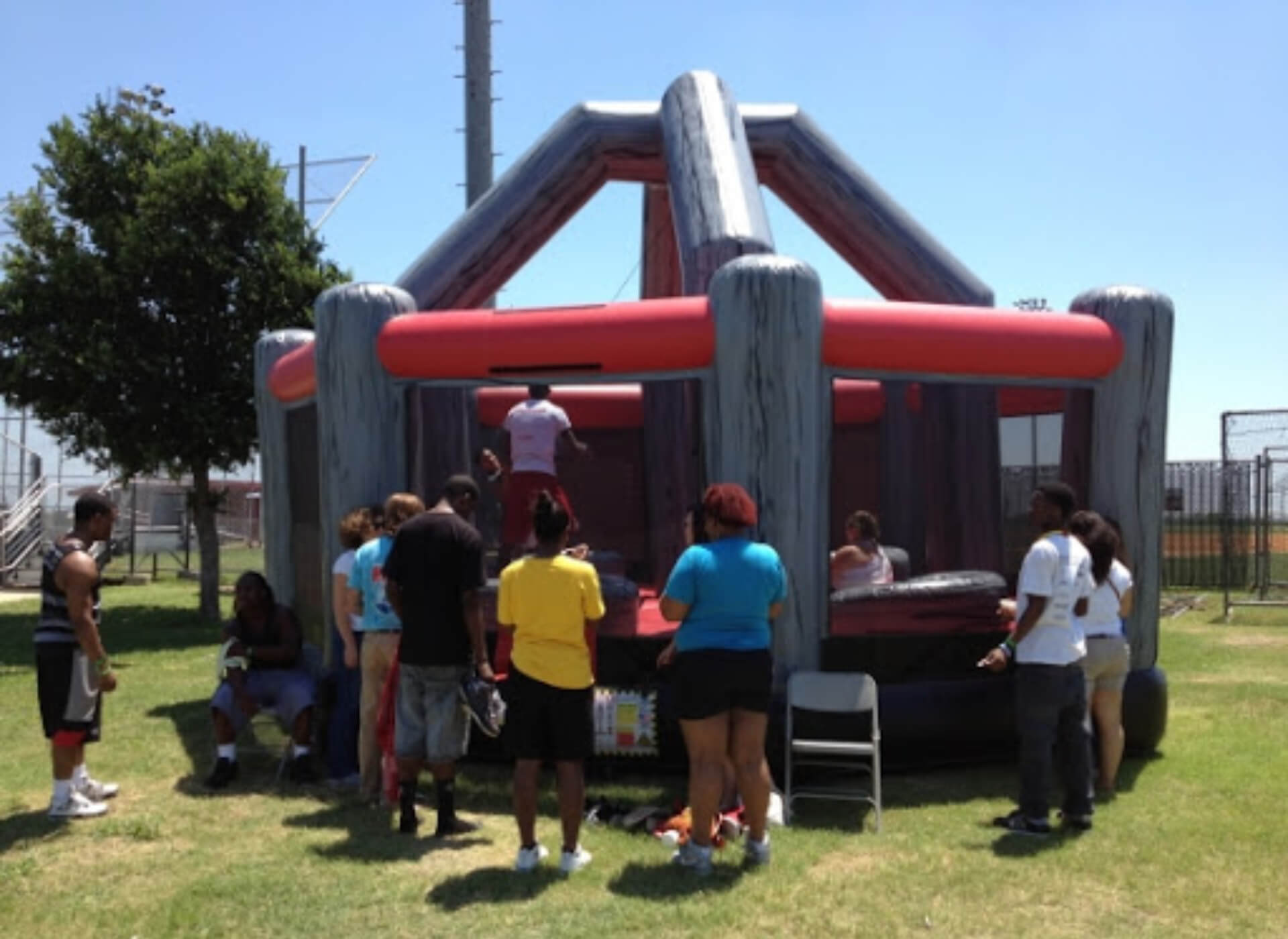 Demolition Ball
The inflatable 4 man demolition ball. It's great for all parties for kids and adults. Everyone loves the fast action wrecking ball interactive!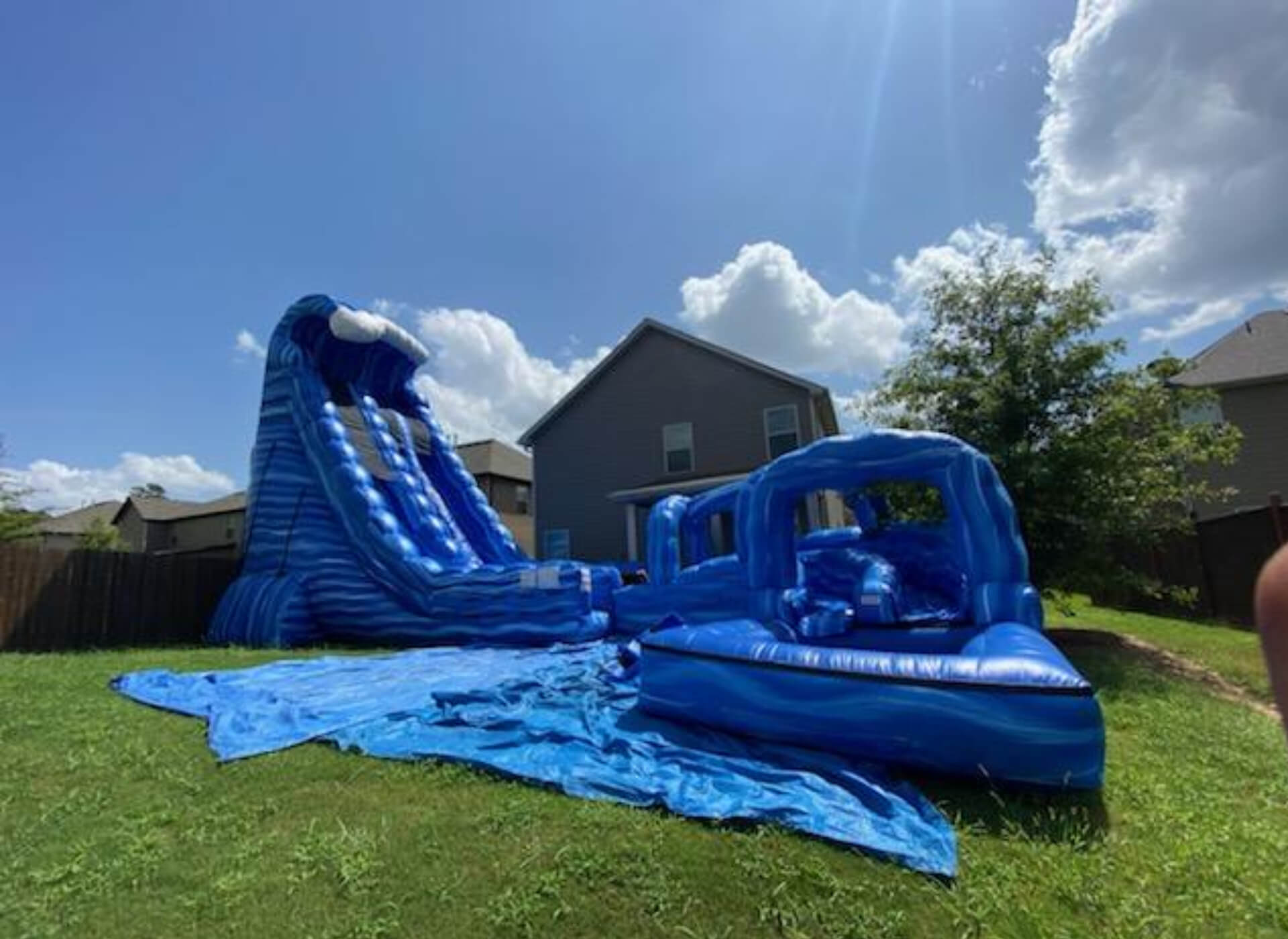 24 Foot Slide
The heavy-duty bouncy stoppers at the bottom of this slide let you know: you'll be arriving at high speed! With a drop of 24 feet, this is a big slide!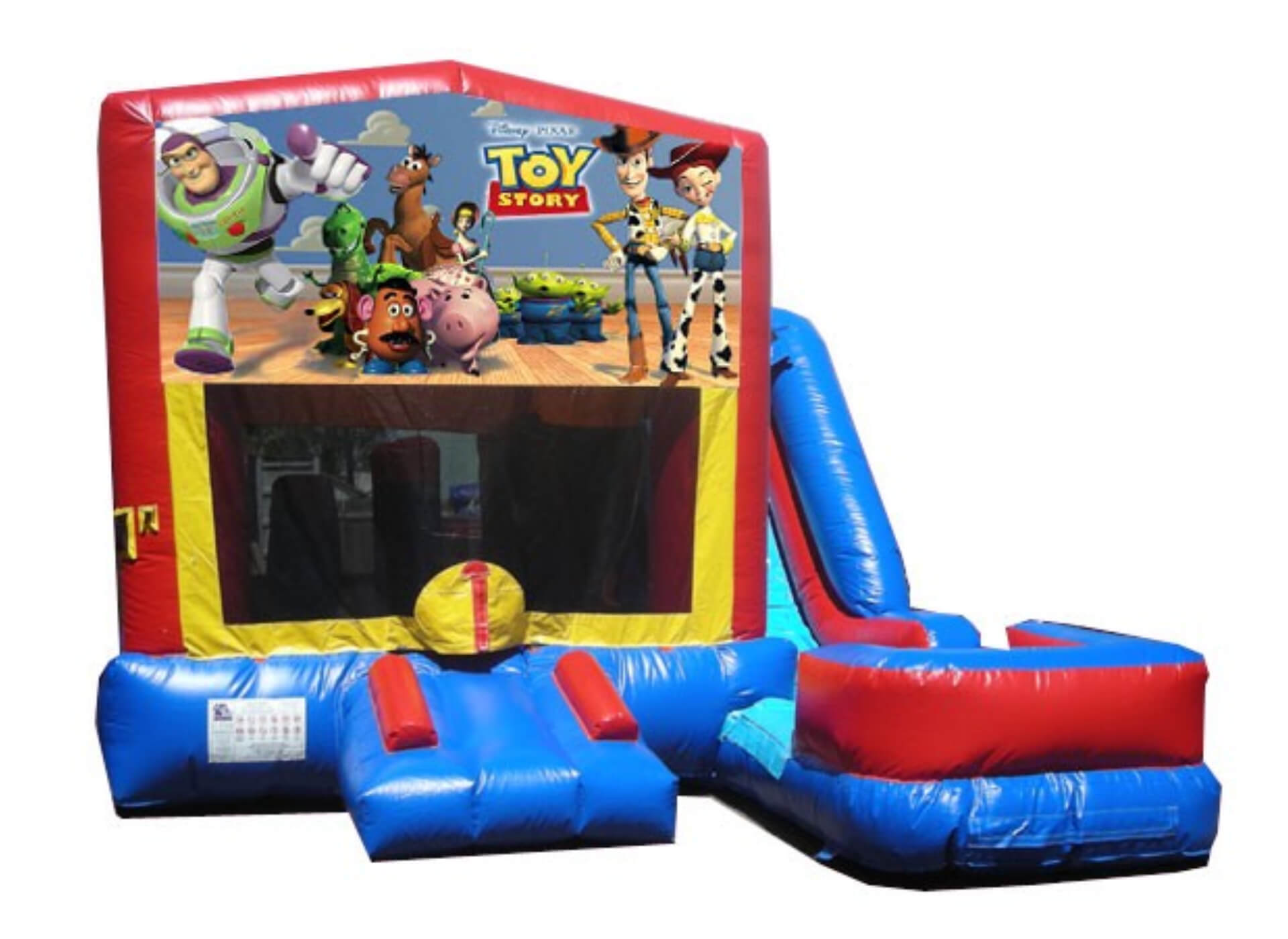 Toy Story Combo
If you love the movie then you will love this interactive 7 + 1 combo inflatable! The 19' x 22' enclosed bouncer has a jumping area, horizontal & vertical pop-ups, climbing wall, 2 basketball hoops and slide!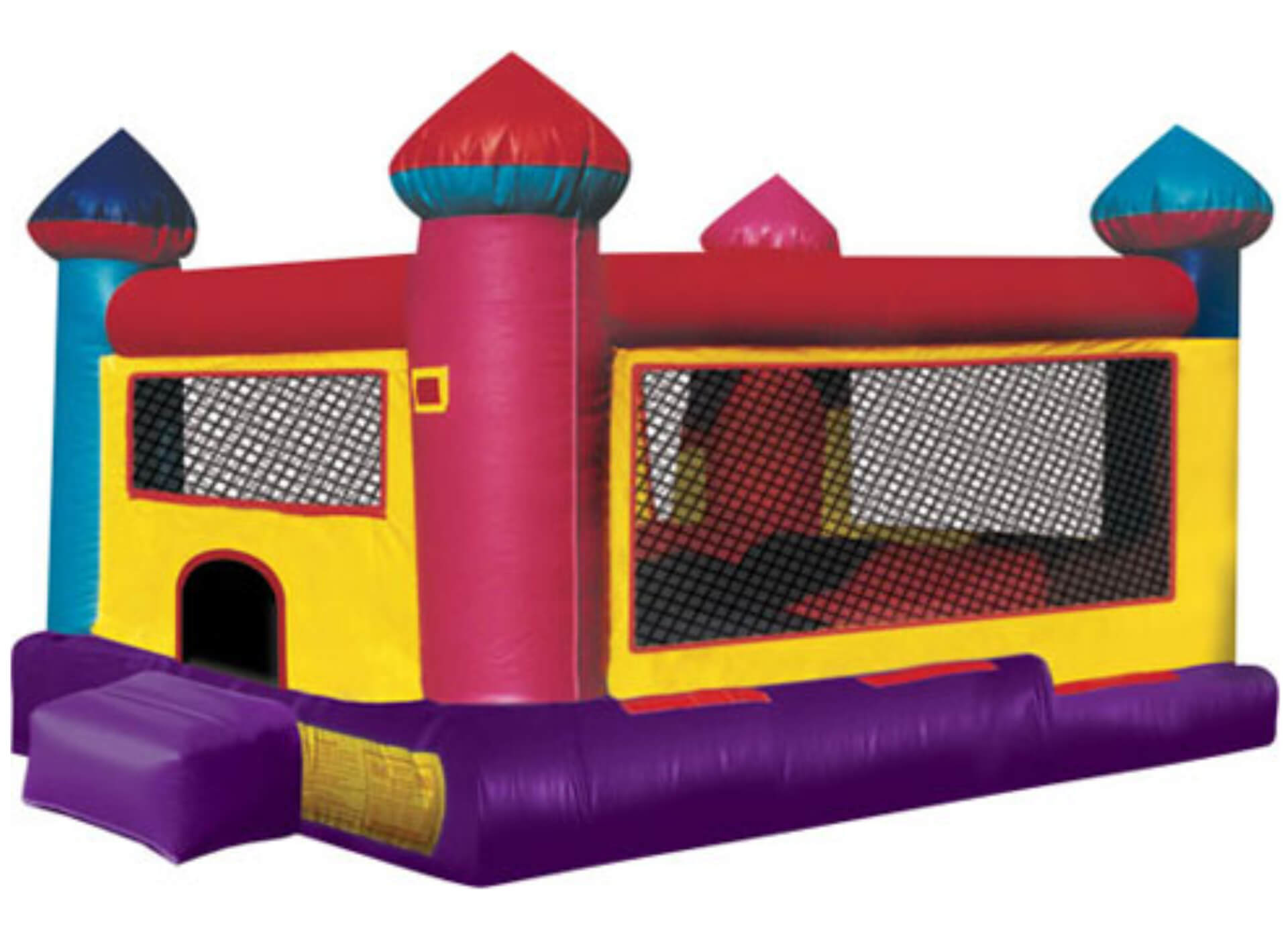 27 Foot Castle
Jump into this 27 foot high peaked castle! Step in and rule until your heart's content. This enclosed bounce area with castle facade brings out the Prince and Princesses!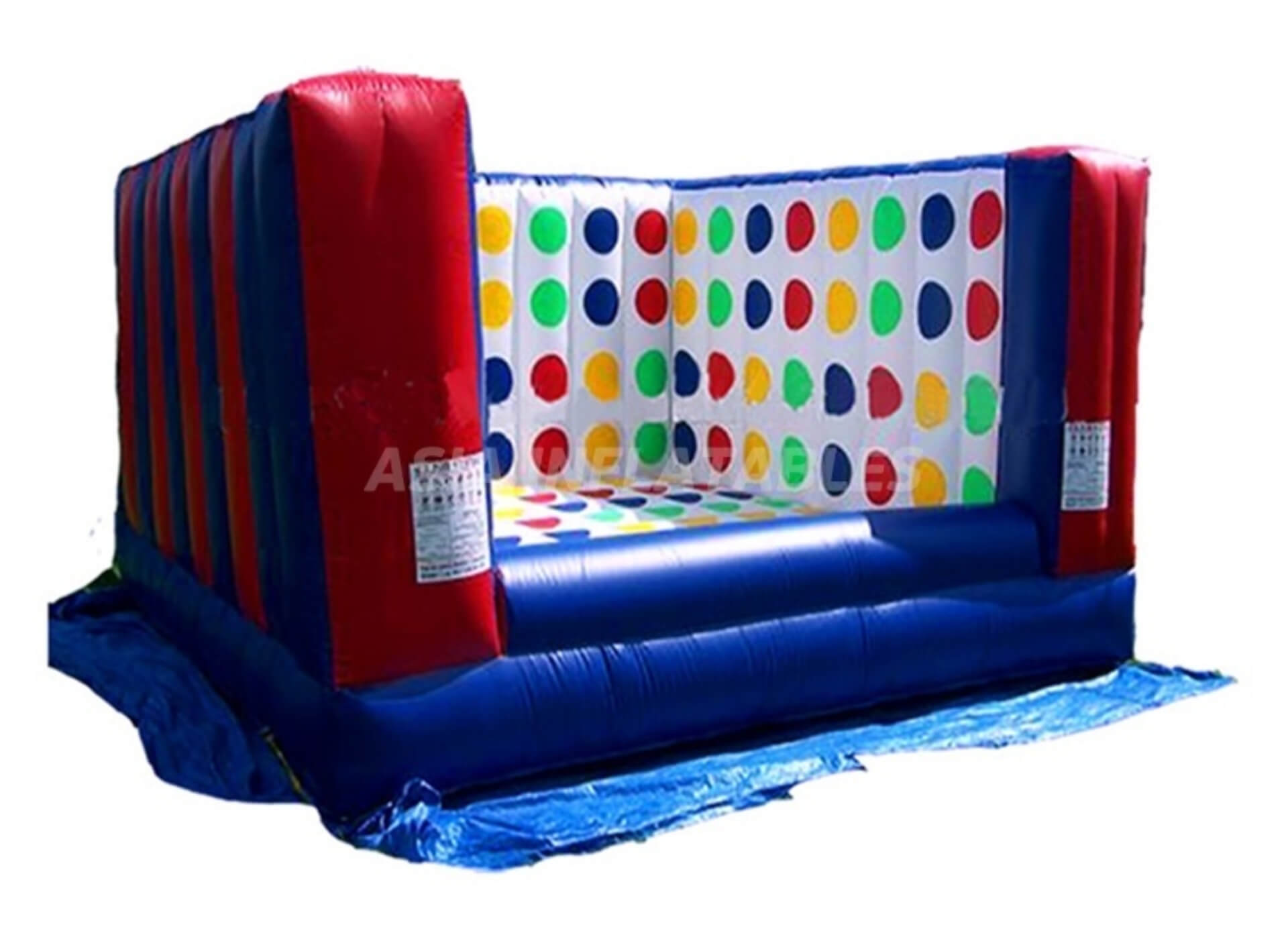 Twister
Turn your next game day or night into a HUGE deal! Our 15' x 15' Twister will have you and your friends tied up in laughter for hours! This inflatable game board allows 16 people to p[lay at one time!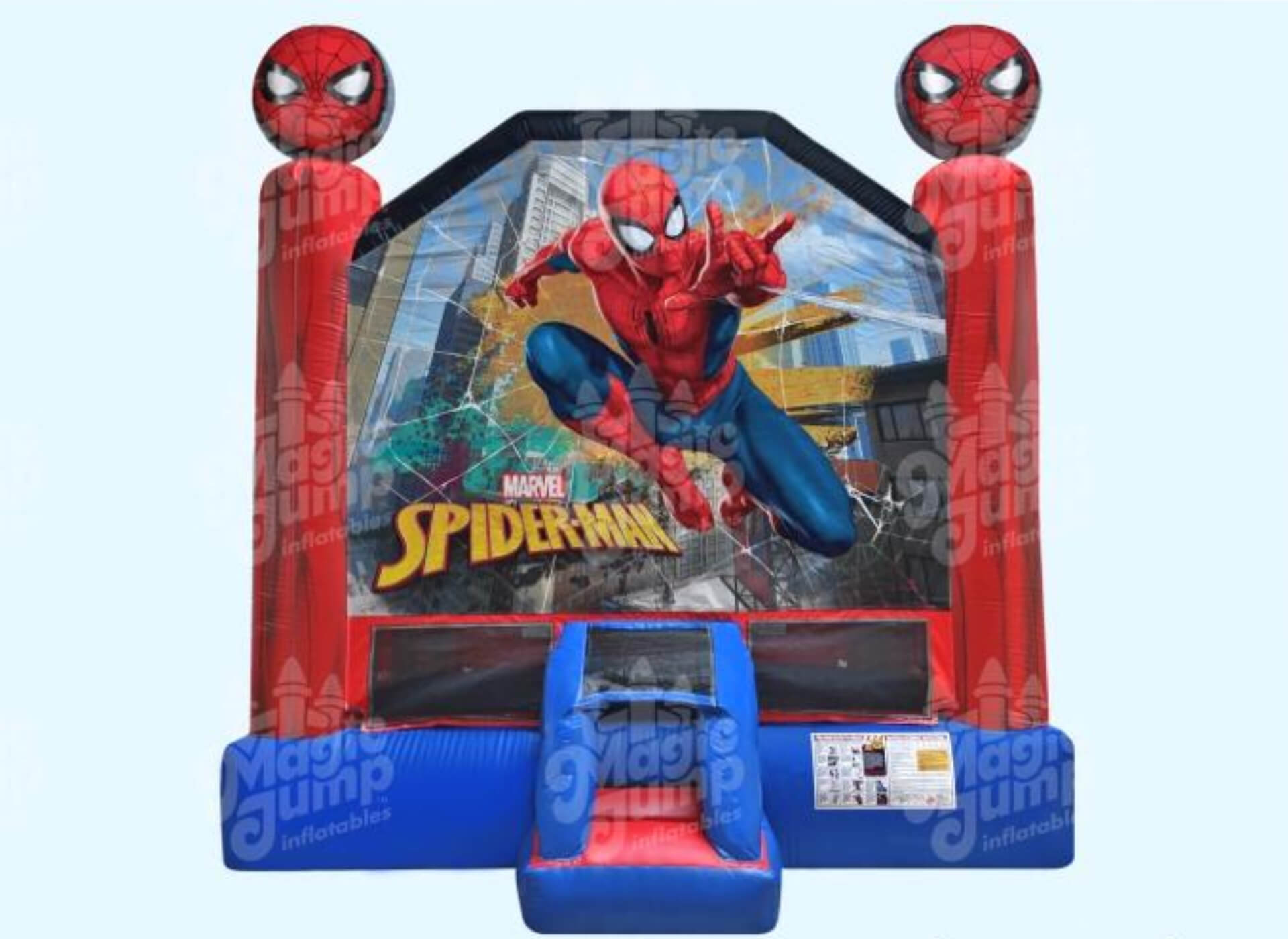 Spider Man Combo
Swing into action and slide to safety in this 3 + 1 Combo inflatable. Try and see how high you can fly in the jump area, climb up the block wall then slide your way back to the public. Spider Man would be proud!
And many more themed inflatables in-stock!
Contact us for more and a list of our available inventory!
*Pricing may vary due to event availability.